According to the World Economic Forum, the construction industry currently accounts for about 6% of the world gross domestic product (GDP) and is expected to reach around 14.7% in 2030, which means that the construction sector plays a key role in any country's economy in this sense the importance of construction automation has grown rapidly worldwide.
To achieve the desired level of automation, analogous to the Industry 4.0, breakthrough technologies have been adapted for construction applications and this transformation has been called as Construction 4.0.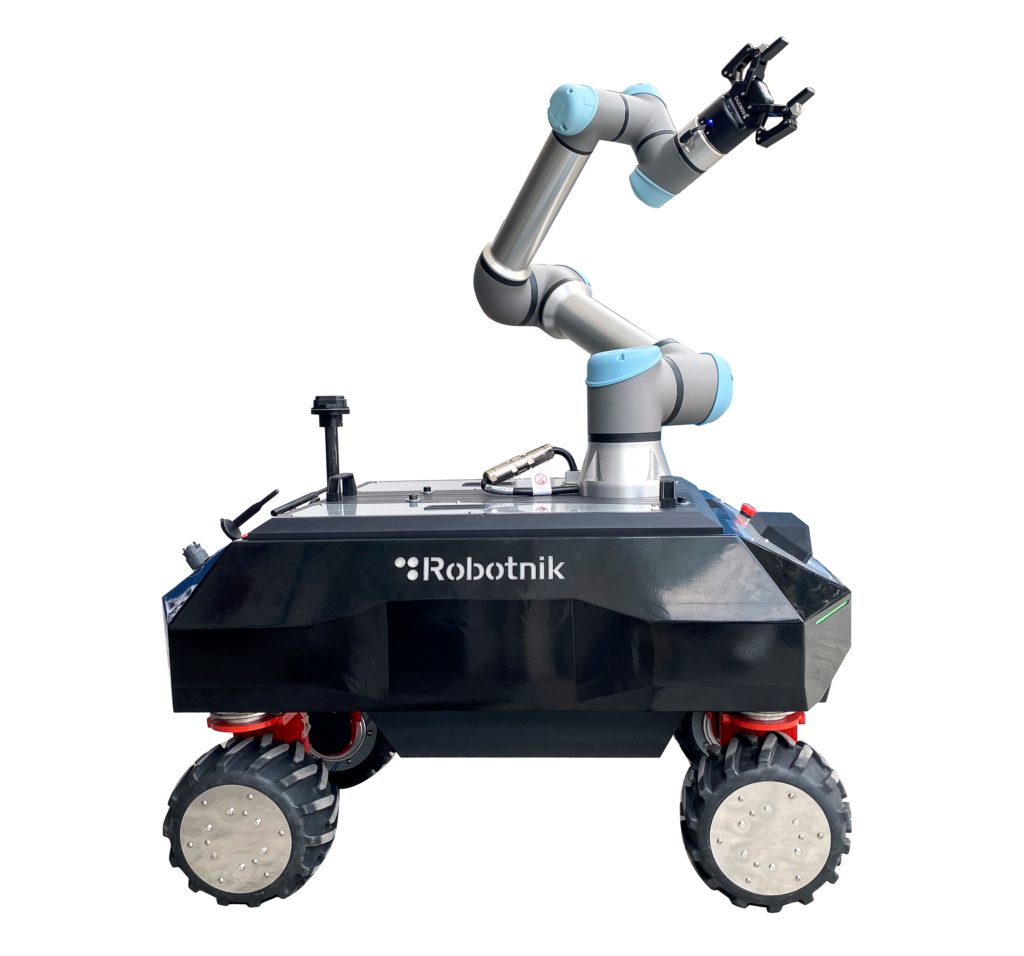 RoBétArmé aims toward a step-change in the Construction 4.0 by automating particularly laborious construction tasks in all phases of shotcrete application. To this end RoBétArmé will deliver collaborative construction mobile manipulators, consisting of an:
Inspection Reconnaissance manipulator (IRR) to address fast, high precision modelling and rebar reinforcement through metal additive manufacturing in the preparatory phase, and;
A Shotcrete and Finishing mobile manipulator (SFR) to address autonomous shotcrete application and surface finishing during the construction and finishing phase, respectively.
Develop a cognitive robot platform that address the complete chain of shotcrete application for autonomous construction, maintenance, and monitoring activities of infrastructures.
Develop an advanced high-precision and real-time infrastructure perception system through AI- enabled technologies and multimodal sensor fusion.
Develop cognitive and adaptable human-robot collaboration control schemes for dexterous execution of construction and maintenance tasks.
Release advanced modelling tools tailored to the Building and Construction Information Models for the fast and greener implementation of automated construction activities.
Develop cognitive Digital Twin and simulation environments for construction monitoring, diagnostics, and orchestration activities.
Commercialization and exploitation in application cases with economic impact in European construction industry.
RoBétArmé , BEEYONDERS and HumanTech, have joined forces and formed the Tech4EUconstruction cluster.  Funded by the European  Commission, the cluster members aim to develop and demonstrate new technologies to further digitalize and automatize the European construction  sector, targeting to increase its safety and attractivity for workers.
 Finally, the cluster seeks to stimulate the EU's sovereignty in the industry,  decreasing the need for technological imports.​
Have a look at our fellow projects' websites and follow our hashtag #Tech4EUconstruction to stay tuned on the cluster's latest activities and news.